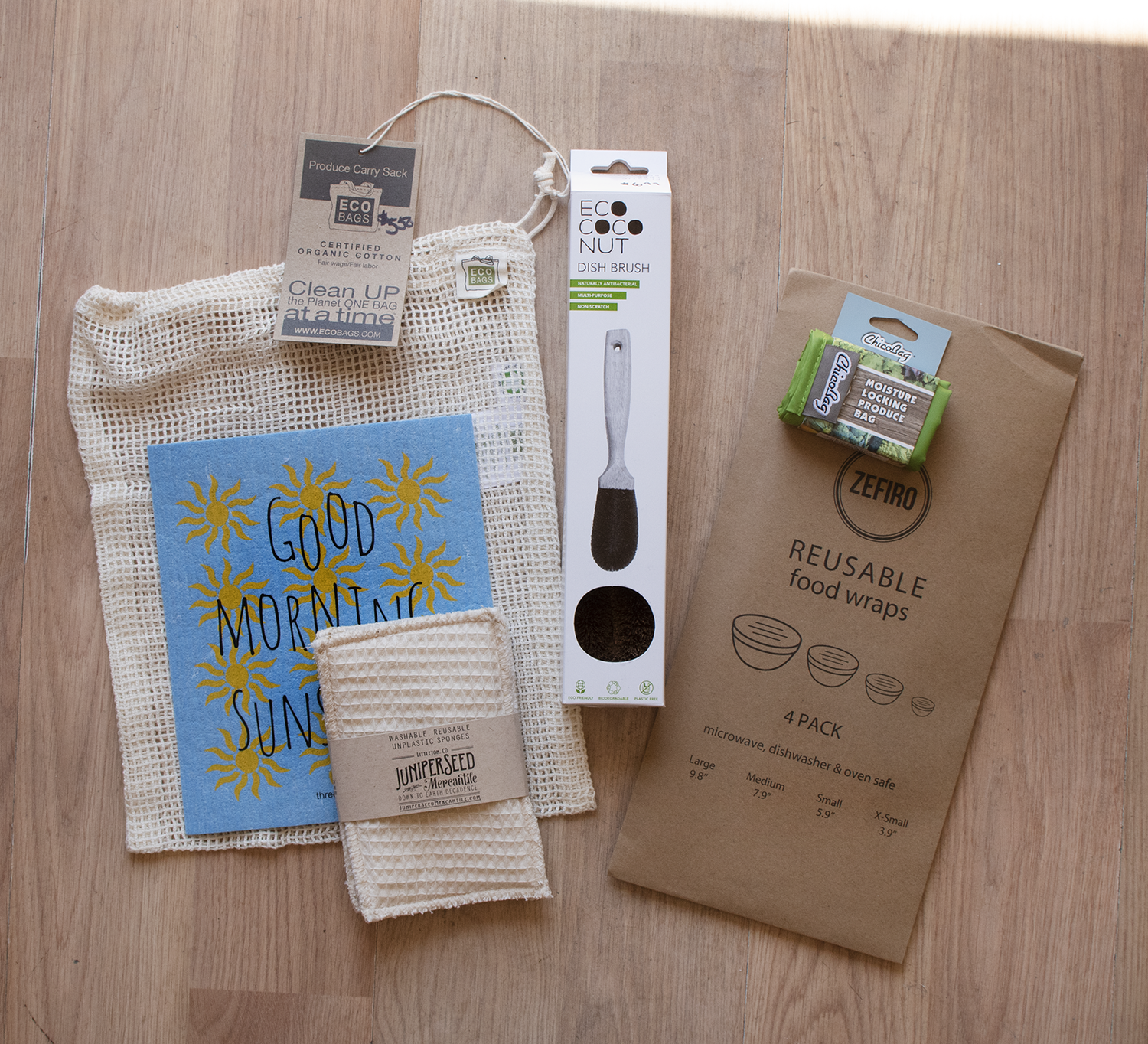 OPEN 6 DAYS A WEEK!
Monday: CLOSED
Tuesday through Saturday 11-6
Sunday: 12-5
How Bulk Refill Works
1. BYOC (bring your own container),  take one from our freebie section, or purchase one.
2. Let us weigh your empty container to get the tare weight.
3. You fill with our quality, eco-friendly products. Get as little or as much as you want.
4. We re-weigh the container and charge you by the ounce of product filled. 
5. You go home feeling great about your decision to help reduce the amount of plastic in our environment!
***For sanitary reasons, we are not able to accept returns or exchanges of any bulk products.
Refill Products
Bath/Shower - Epsom Salt, Himalayan Salts, Scented Salts, Sugar Scrub
All Purpose Cleaners - Humble Suds, Sal's Suds
Dental Care - Uncle Harry's toothpaste, tooth powder, Unpaste tooth tablets, Vermont Soap tooth salt, bamboo dental floss, tongue scrapers
Deodorant - Aspire Colorado, Meow Meow Tweet, Papr Cosmetics, No Tox Life
Dish Bars - Bestowed Essentials, Mama's Sudsy Homemade Soap
Dish Liquid - Rustic Strength
Dishwasher Soap - Dropps Pods, Nellie's Powder
Dog Shampoo - Vermont Soap
Hand Sanitizer - Aspire Colorado
Hand Soap - Aspire CO, Nature Bee, Rustic Strength
Laundry Soap - Dropps Pods, Kind Laundry Sheets, Root & Splendor Liquid, Rustic Strength Liquid, Yaya Maria's Liquid, Tangie Laundry Paste, Humble Suds Powder
Facial toner -Wholesale Natural Body
Face Washes - Wild Botanico
Lotion - Juniperseed Mercantile, Rustic Strength, Shikai
Raw Ingredients - Almond Oil, Arrowroot Powder, Baking Soda, Bentonite Clay, Candelilla Wax, Citric Acid, Coconut Oil, Cocoa Butter, Jojoba Oil, Shea Butter
Shampoo/Conditioner - Colorado Aromatics, Oneka, Shikai, Wholesale Natural Body Care, Custom Dry Shampoo Blend
Shower Gel - Oneka, Shikai
Skincare - Bestowed Essentials, Essential Wholesale & Labs, Juniperseed Mercantile, Meow Meow Tweet, Wild Botanico
Sunscreen - All Good Products
Yoga Mat Cleaner - Vermont Soap
**Dr. Bronner's Castile Soaps that are multifunctional
Other Products
Bamboo Toothbrushes
Bamboo Hairbrushes & Combs
Bar Soaps, Shampoo & Conditioner Bars, Pet Shampoo Bar
Lotion Bars
Napkins, Sponges, Swedish Dish Cloths, Dish Towels
Silicone Food Covers/Wraps
Stasher Bags
Beeswax and Vegan Wraps
Alpaca Dryer Balls
Charcoal Water Filters
Compost Pails
Safety Razors & Blades
Bamboo & Sugarcane Cutlery
Reusable Produce Bags
Reusable Food Containers
Assorted Cleaning Brushes
Soap Socks & Soap Dishes
Plant Therapy Essential Oils
Menstrual Cups and Reusable Pads
Reusable Swabs & Bamboo/Cotton Swabs
Assorted Gift Items & Candles...and more!
We Are A Recycle Drop-Off Location For:

Febreeze Air Freshener Cartridges & Plug-ins

Beauty Supplies & Packaging

Bottle Caps (plastic and metal)

Crayons

Dental Products (toothpaste tubes, dental floss containers, disposable toothbrushes)

Trigger Sprayer Pumps

Disposable Razors, Razor Blades and Packaging

Pill Bottles with Lids (remove labels)

Plastic Cards (credit cards, gift cards, etc)

Stasher silicone bags
Visit Us

2616 W. Colorado Avenue #9

Colorado Springs, CO 80904

(719) 646-7734